For Business Owners, the Last Step is Sometimes the Hardest One 
By Chris Cooper, Director, Ohio Employee Ownership Center at Kent State University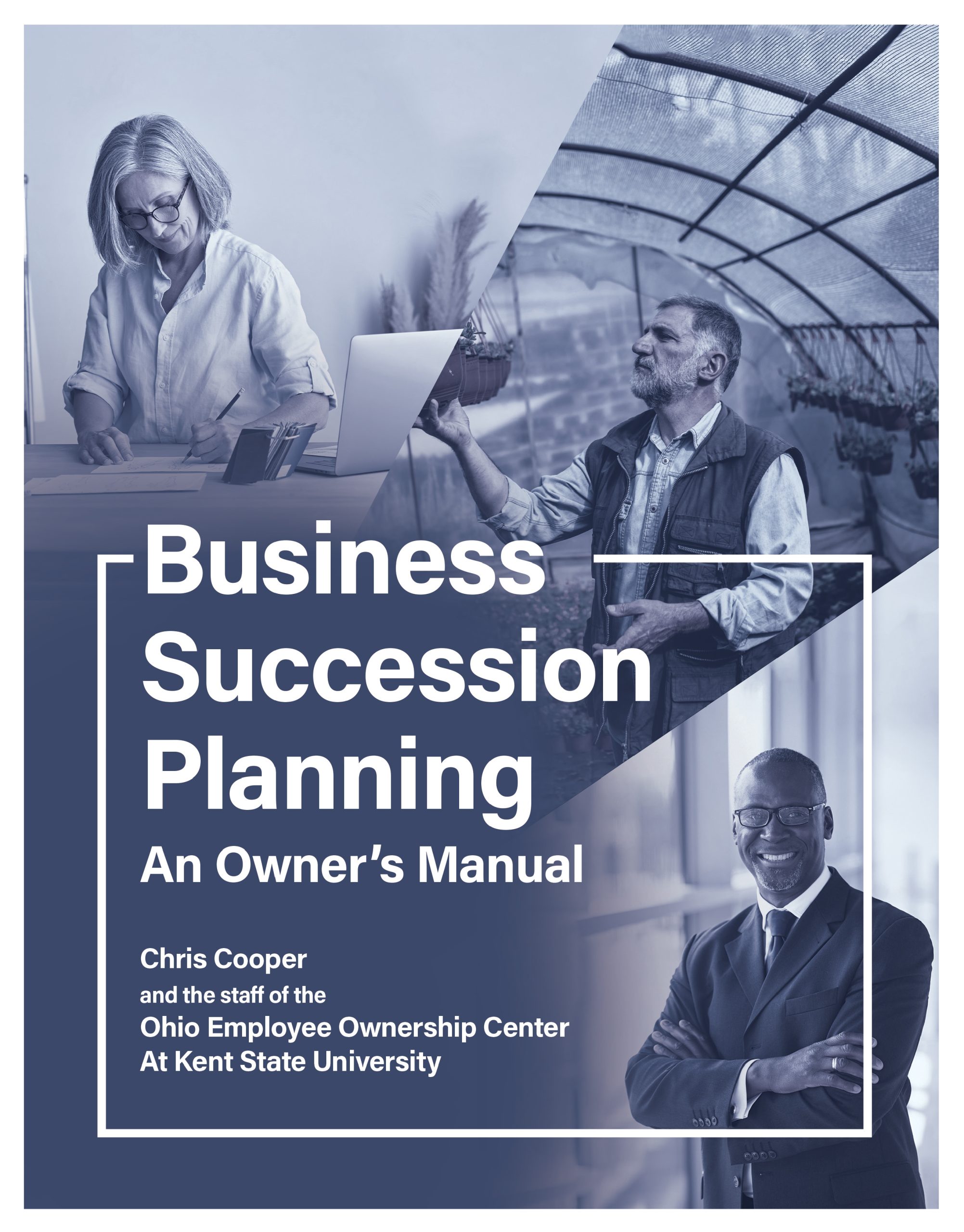 Every business owner will exit their business in one way or another. It can happen on their timeline, or it can be forced by circumstances – but it will happen. The question is whether they will be driving the process, or if circumstances (and other people) will be manning the wheel. How this "last, and greatest, test of entrepreneurship" is handled will go a long way to defining the future of the business, and the legacy of the owner. It will impact family and personal relationships, the next stage of their life, and the amount of money they put in their pocket.
Most business owners I meet understand their business at a very deep level – at least in terms of the product or service they offer their customers. In other words, they know how to work in or at their business. What is sometimes lacking is the knowledge, skills— and sometimes merely the time—to work on their business. Ultimately, the deficit is often felt hardest when it's time to figure out how to develop a successful exit plan.
MAKING SUCCESSION PLANNING MANAGEABLE
With all the demands on a business owner's time and attention, one of the biggest obstacles to prompt planning is finding the bandwidth to devote to an important (and complex) activity like succession planning. I find that breaking down the process into smaller steps can make things easier and increase the likelihood of success. Here is the way we like to "stage" the process:
Defining your goals and objectives, for your business, and yourself (and family)
Determining how much your company is worth
Exploring available options for selling or transferring your business
Developing and implementing your succession plan
Developing a personal plan for the next stage of your life
This 5-step process is outlined in our new book Business Succession Planning an Owner's Manual which provides business owners with general information about succession planning and includes worksheets designed to help develop your plan.  Working through these steps will not necessarily be easy, or quick, and each of them will have their own set of additional steps. Think of this analogy – the time to start saving for retirement is not when you turn 60, or even 50. The earlier you start, the greater flexibility you will have as your retirement gets closer. The same holds true with business transition planning.
Of course, things will change in the time between starting and finishing your exit plan. It's likely that your goals and objectives will be different at 60 than at 30. Even so, every bit of advance planning now will go far when you feel ready to exit the business. It is often said that if you wait to start planning until you feel it's time to exit, you've waited too long. I've seen the truth of that statement play out many times.
START PLANNING TODAY
If you are a business owner and would like to talk about these issues in further detail, feel free to reach out. As a non-profit resource at Kent State University, our staff are here to help and can help you work through some of these issues, get you in touch with specialists and professionals that can assist with the technical items, and much more.
We are also partnering with Northern Ohio Area Chambers of Commerce (NOACC) on our Small Business Succession Planning Program which includes a series of two half-day workshops for business owners.
Workshop 1 –Who Will Own Your Business Next? – a general overview of the issues and options that business owners have for small business succession.
Workshop 2 –Is Employee Ownership Right for You? – an in-depth exploration of using employee ownership as a succession planning strategy.
These workshops will be held at four separate locations around the greater Cleveland Area this fall and member companies of NOACC-member Chambers of Commerce can take 40% off the registration cost to attend the programs.  You can register at the discounted rate and access more information here: www.oeockent.org/sppworkshopsdiscount
Attendees of any of the workshops will receive
A hard copy of our recently published book Business Succession Planning: An Owner's Manual
The opportunity for business owners to schedule a one-hour one-on-one consultation with OEOC staff
Customized referrals to professionals if needed (bankers, attorneys, accountants etc.)
Succession planning can be difficult, complicated, and take time and for these reasons is often overlooked or avoided by business owners. Like many things in life taking the first step may be the most difficult. We hope you can join us at our workshops and start planning for how you want to exit your business.