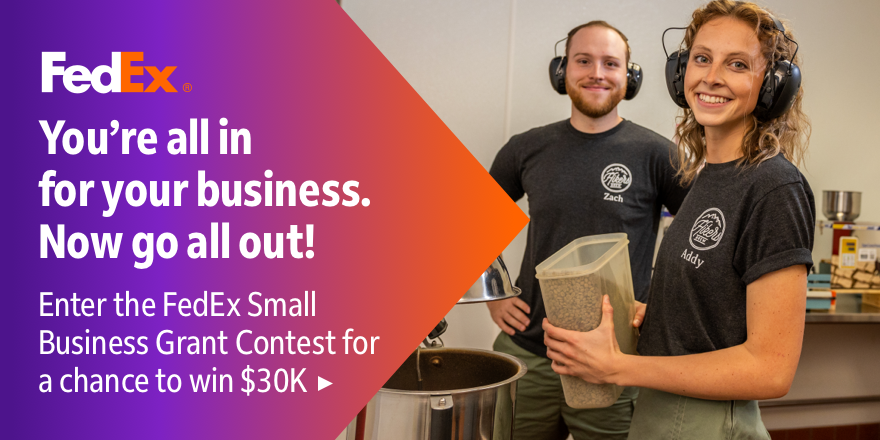 Tell your business's story for a chance to win $30K in the FedEx Small Business Grant Contest.
You've been all in for your business since day one. You're always learning, always hustling, always striving for more. And with help from FedEx, you can go all out to drive your small business further with a chance to win one of ten $30K grants from the FedEx Small Business Grant Contest. Entering is easy. To get started, have your FedEx number handy. Hurry, the deadline to enter is February 21. Learn more about the contest.
Here's another way you can be a winner. Join the FedEx Advantage® discounts program.  It's free to join, and you'll save up to 45% on FedEx® shipping.