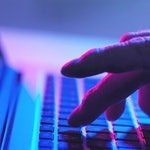 In this article:
Harassment and bullying look different in virtual meetings and other digital spaces where members interact, but they still happen. Conduct policies need to catch up with the technologies associations are using today.
Though associations shifted many of their activities online during the COVID-19 pandemic, bullying and harassment haven't moved entirely offstage. An association's social media hashtags can get hijacked; remote meetings can get Zoom-bombed by pranksters or critics; email and chat platforms can be abused. And even with the possibility of physical intimidation removed, virtual meetings can still become venues for inappropriate conduct.
Even if an association already has a code of conduct in place for in-person meetings, "they should have a policy that's more focused on the conduct itself," said Paula Brantner, president of PB Works Solutions, which focuses on preventing workplace harassment. "You may also need a social media policy and moderation policy for online forums where members communicate. And the language needs to be clear and consistent across those policies."
In addition to updating conduct policies to encompass the digital spaces where people interact, association leaders will need to consider how these rules are communicated to members and other participants in association activities.
New Codes
The Society for the Study of Evolution is among the organizations that has adapted its policies in this way over the past two years. For its 2020 and 2021 conferences, both fully virtual, SSE implemented a new code of conduct that addresses misconduct in virtual spaces and includes online-specific countermeasures, such as muting microphones and blocking video access.
The code is enforced in part by trained "conduct moderators" drawn from attendees. According to SSE Executive Vice President Andrea Case, attendees are invited to sign up to be moderators during registration, and the organization has hit the necessary number of moderators without having to recruit. (Such moderators are best drawn from members rather than staff, Brantner said, because "long-term staff can be linked to prominent members of the association and may not feel comfortable reporting [bad behavior]. There should be multiple reporting channels so attendees can report where they feel most safe.")
Beyond recruiting moderators, Case said, associations can do two more things.
First, make the code visible: That means making it a part of the registration process—with attendees agreeing to abide by the code when they register—and reminding attendees about the code at the start of each session. Second is to be open with attendees after the fact about incidents that have occurred during meetings. SSE has partnered with two other scientific societies to create a code of conduct committee that develops policies, fields and investigates reports of misconduct, and delivers transparency reports about its work. These include incident reports, describe policy changes made by the committee, and share survey data on how the code is perceived.
Mark Athitakis, a contributing editor for Associations Now, has written on nonprofits, the arts, and leadership for a variety of publications. He is a coauthor of The Dumbest Moments in Business History and hopes you never qualify for the sequel.